MODIFICATION OF CN-1000 AND SIMILAR CARTRIDGES FOR TRUE 4-WIRE OPERATION
For some unknown reason, either by mistake or to facilitate the savings of one wire in a tonearm, the OEM manufacturer of this cartridge has both grounds ("-" terminals) connected together. This can cause a minor ground loop that produces some hum, but also makes connecting the cartridge for vertical cut records impossible. The fix it to remove that interconnection of the grounds.
1) Remove the stylus and then remove the cartridge body from its plastic housing.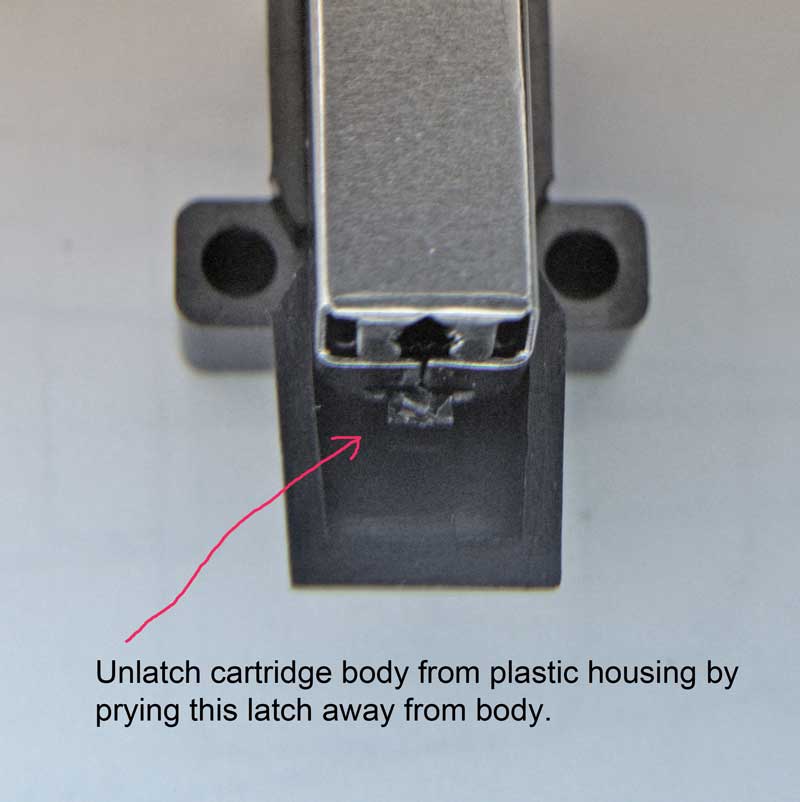 2) Next remove the shield from the cartridge body by pushing it out with a small screwdriver from the front oval opening. There may be a drop of glue at the top front, but can be easily pealed back or loosened.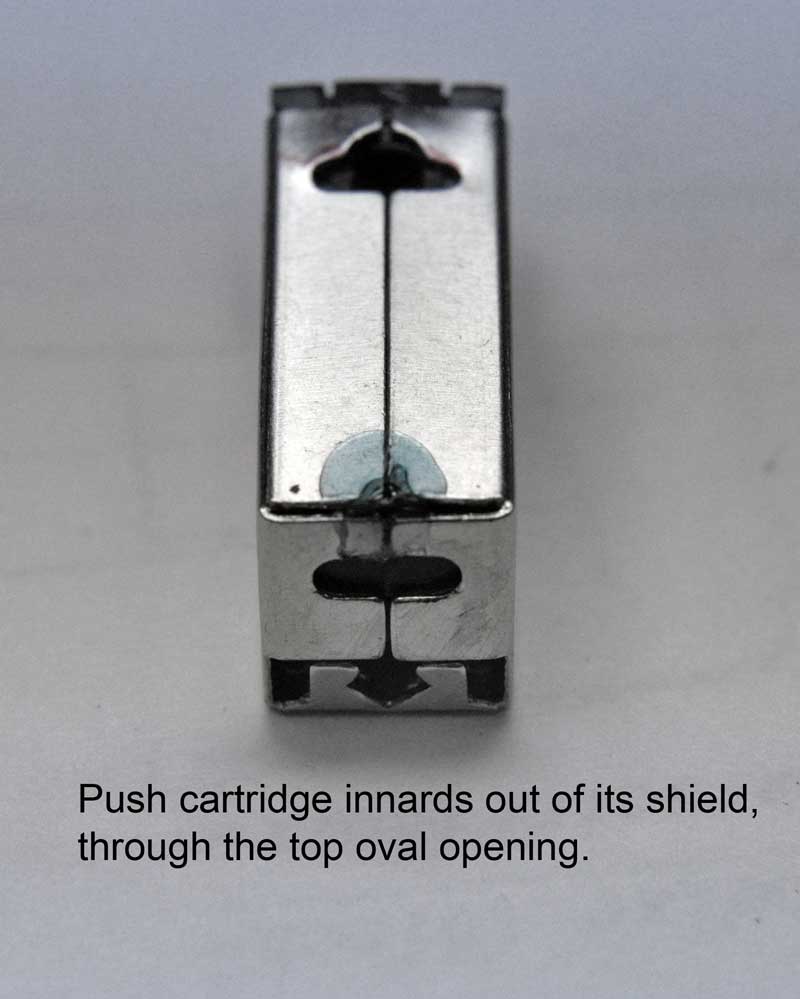 3) The connection of the two "-" pins together is via the extended lugs that both contact the shield, thus shorting them together.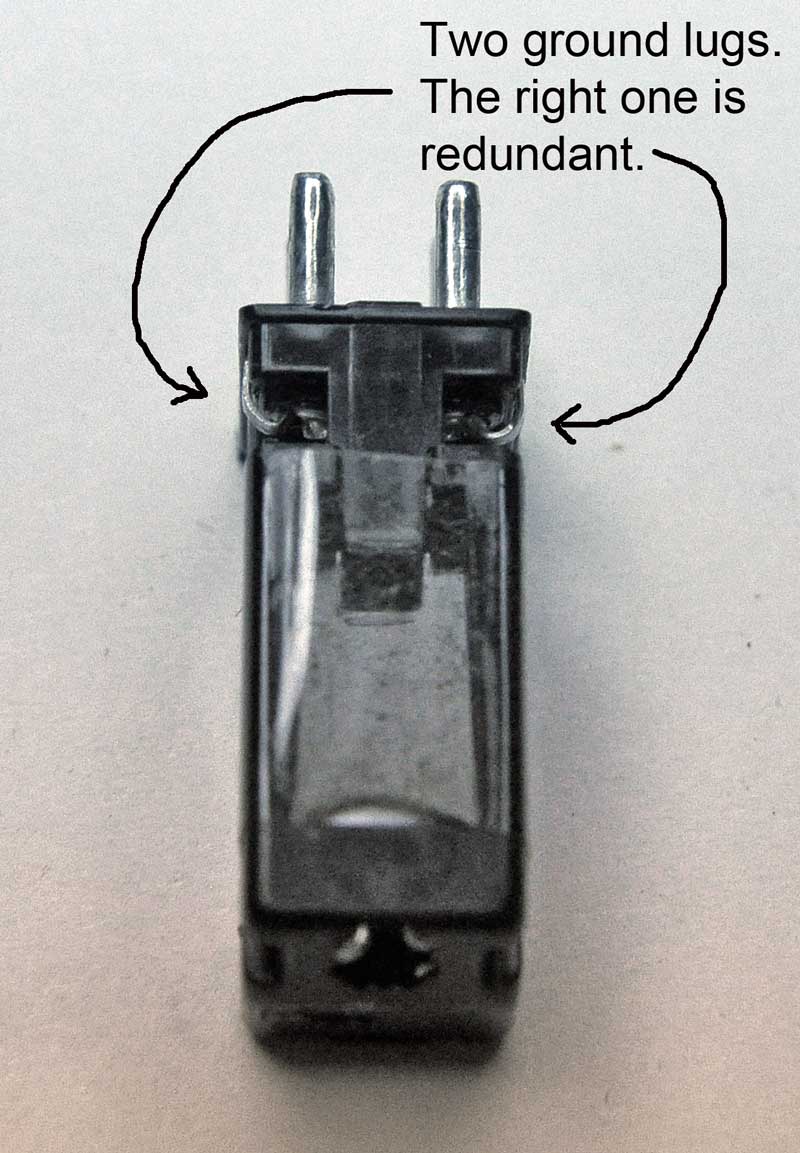 Here is a close-up of the offending lug.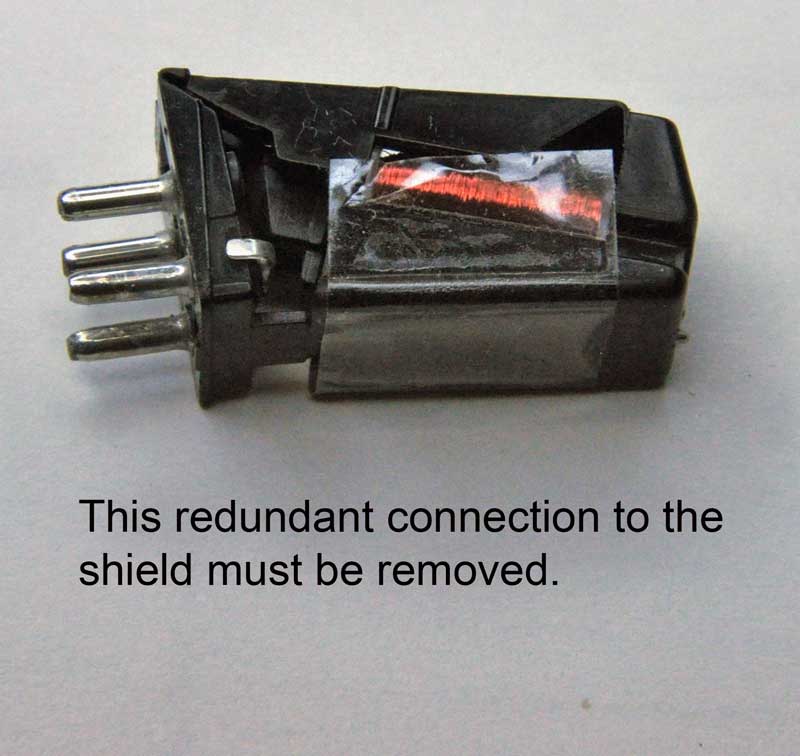 4) You can try cutting the lug back to prevent it from contacting the shield, but bending it away and back, works best.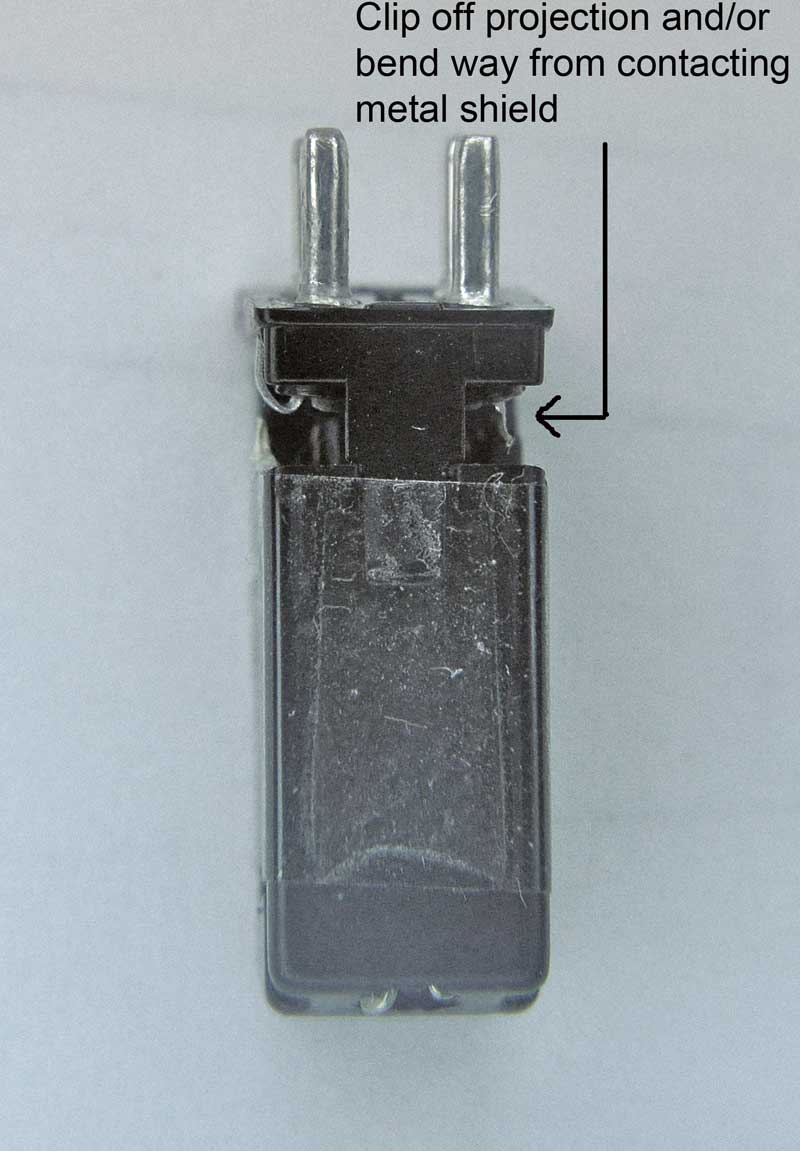 5) Reassemble the cartridge in reverse order of dissembly.