RONDINE JR OR RA-6 HUM PROBLEM
Symptom: Mild background hum that persists after checking all cables, connections, headshell, etc.
Possible Cause: Ground wire broken loose from tonearm solder lug.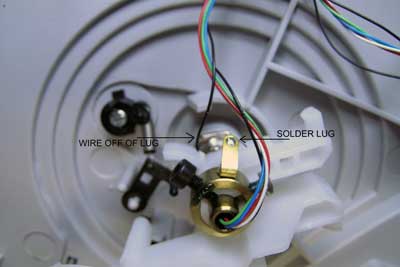 What to do. Remove the bottom cover of the turntable and inspect the arm for a loose or broken ground wire. Solder it in place if it has become broken.