Available Only At Esoteric Sound
Availability Dependent
On Available Vintage Parts
AUTOMATICALLY ACCEPTS ANY LINE POWER IN THE WORLD
Plays 20" Records!
Shown with step-up S-260-OD Fluid damped arm
add $150.00
AUDIOPHILE QUALITY
6 SPEEDS
USA & Canada: $1495.00

Other: $1545.00

SHIPPING:
East of Miss: $40.00
West of Miss: $50.00

w/Dust Cover

East of Miss: $55.00
West of Miss: $70.00
PICTURED EBONY BASE
SPECIAL ORDER
add $200.00
DUST COVER AVAILABLE
ADD $195.00
REK-O-KUT® LEGACY TURNTABLE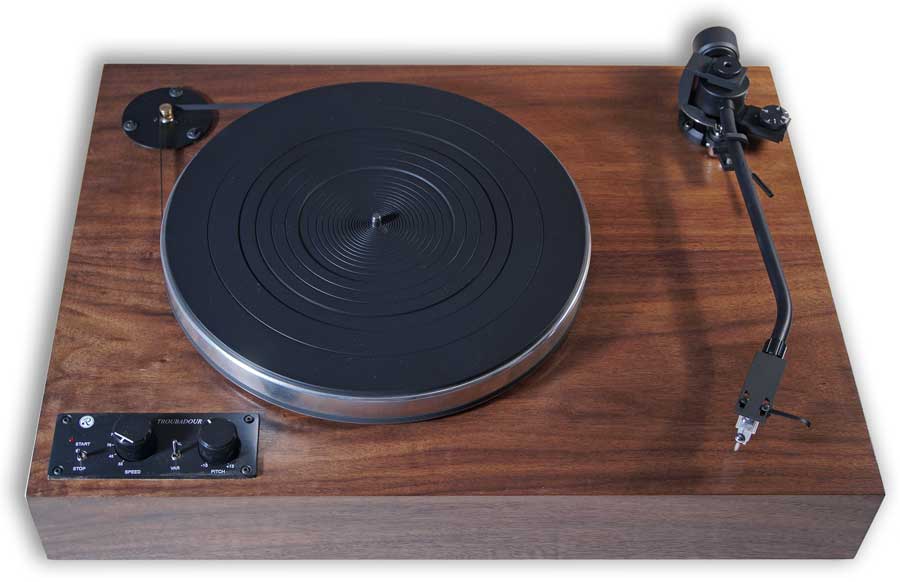 Larger Image
Rek-O-Kut turntables of the 50's thru 70's used very robust, heavy and precision manufactured platters and bearings that would cost a great deal to manufacture today. These parts can be cleaned and polished and repurposed to a modern restoration deck.
The LEGACY is a laboratory built-to order turntable (normally 1 week waiting time). Depending on vintage Rek-O-Kut mechanical parts available, the actual platter outer profile will vary from rounded to straight. Its features are those desired by both collectors, professionals and archivists. The LEGACY features 6 speeds: 33, 45, 76, 78, 80 and 90 rpm, and will accommodate any size record up to 20 inches in diameter, including the common16 inch radio broadcast transcription. Its low torque European-made DC motor, massive vintage platter and precision spindle bearing results in extremely low rumble. Easy speed change is by a single knob. The +/- 15% pitch control can correct almost any speed problem. The arm height is adjustable for all phono pickups.


"Overall very impressed with the product"
The Rek-O-Kut S-260 MKII low-friction, 12 inch arm is much longer than conventional arms and provides more accurate tracking of any record. Vertical cut discs are playable with a separately purchased, special headshell with cartridge or with our new Re-Equalizer III.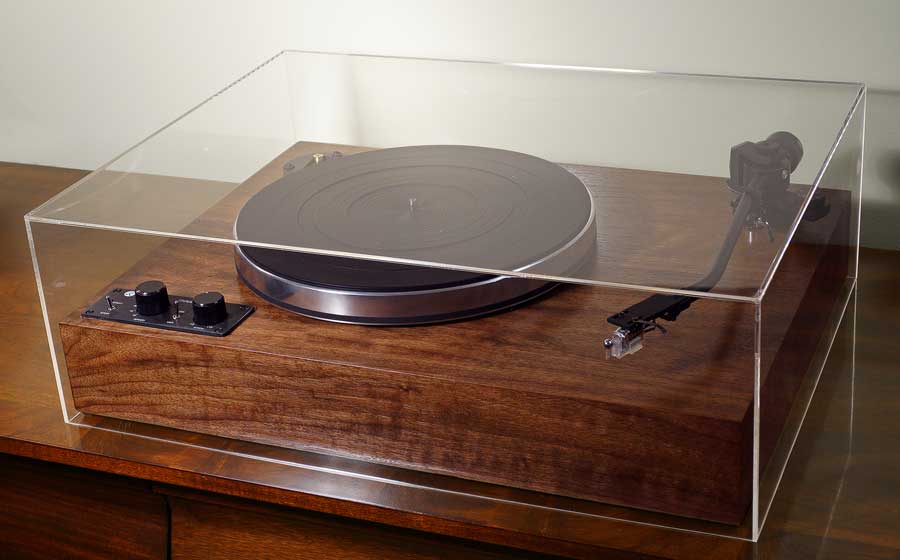 The plinth is made from select walnut veneers and MDF. Other choices are light cherry or ebony (+$200.00).
Not supplied with a phono cartridge or styli. Dust cover is available at extra cost. These must be purchased separately. Recommended for both audiophile and vintage records.