Available Only At Esoteric Sound
115 VAC, 60 Hz only
Plays 17" Records
Step-Up S-240 Fluid damped arm - add $150.00
AUDIOPHILE QUALITY
SMALL FOOTPRINT
33 & 78 RPM
USA & Canada: $1330.00

Other: $1359.00

SHIPPING:
East of Miss: $35.00
West of Miss: $46.00
NEW-HINGED DUST COVER NOW AVAILABLE
ADD $185.00
REK-O-KUT® T3378 TRANSCRIPTION TURNTABLE
For The Collector, Audiophile, or Archivist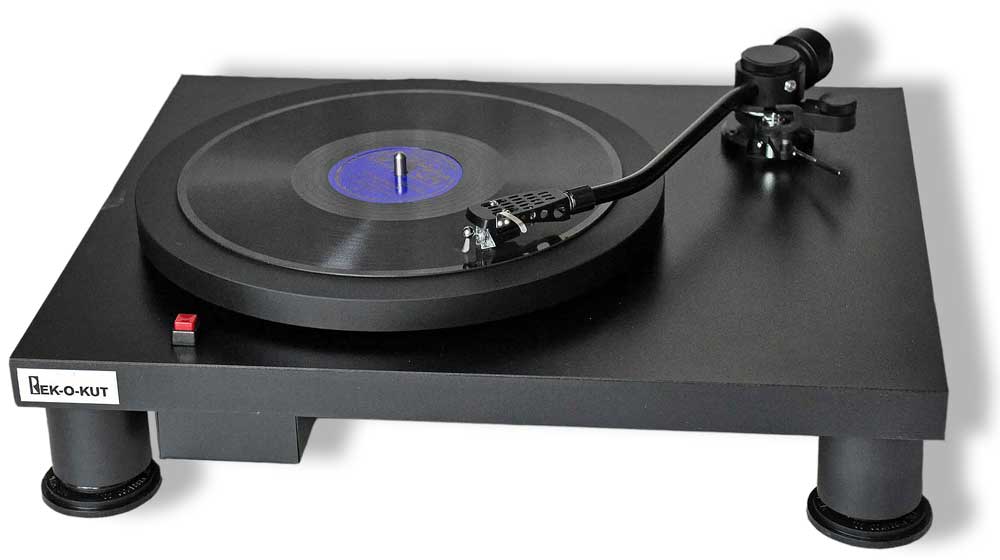 The T3378 is based on the proven Rondine 3, but with features delivering a more economical price. The T3378 features the two most used speeds of 33 and 78 rpm and will fit 16 inch transcription records. Its Hurst USA AC motor and same fine spindle bearing results in very low rumble. Simple speed change is by moving belt on motor pulley. Arm height is adjustable for all discs. The base is of MDF covered with a satin black laminate finish.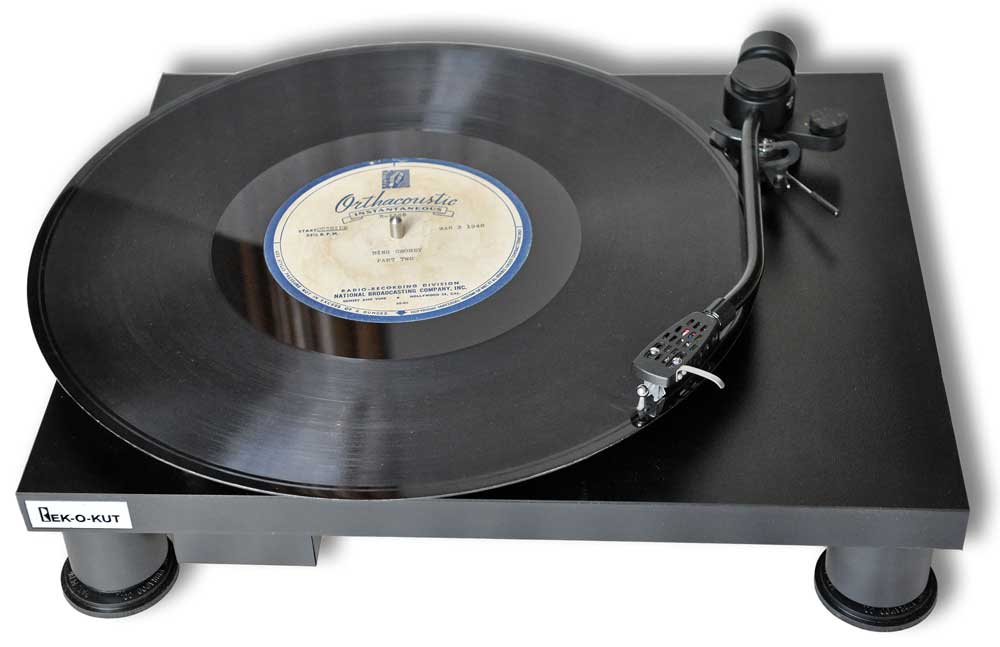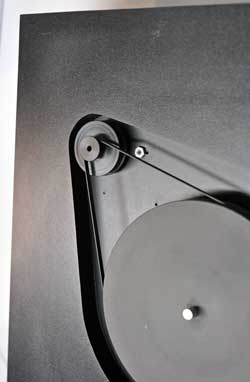 The spindle is removable for correcting eccentric records. The Delrin platter is similar in composition to the actual discs played and provides them with excellent dampening, resulting in neutral sound and deep bass. Its large diameter spindle bearing results in both low friction and low noise.
The Rek-O-Kut TranScribe low-friction arm is longer than standard arms and provides more accurate tracking of all records. Suspension is provided by four vibration absorbent feet.
Vertical cut discs are playable with a either a separately purchased, special headshell/cartridge, or the vertical play feature of the new Re-Equalizer III.
Not supplied with a phono cartridge or styli. A hinged dust cover is available at extra cost. These must be purchased separately. Recommended for both audiophile and vintage records.
The massive mat-less platter reveals all the bass within your records. Your vintage records may have rumble built-in from the recording lathe or warps. Consider our rubber mat to minimize it.