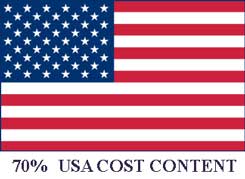 Full dustcover available
21-1/4" X 12-3/4" X 7-5/8"
with lift grip, cable slot.
$295.00 + shipping
AUDIOPHILE QUALITY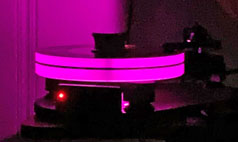 USA & CANADA:
$1995.00

Other: $2105.00

SHIPPING
Continental USA
East of Miss: $65.00
West of Miss: $77.00
Pacific Coast: $87.00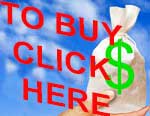 6 SPEEDS
ANY SIZE RECORD
MODEST
FOOTPRINT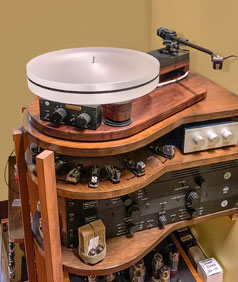 Design Concept From Top Product Designer, Illinois Institute Of Technology

HIGH TORQUE MOTOR ISOLATED FROM PLATTER AND ARM
AUTOMATICALLY ACCEPTS ANY LINE POWER IN THE WORLD
Right shown with optional, chrome arm (limited)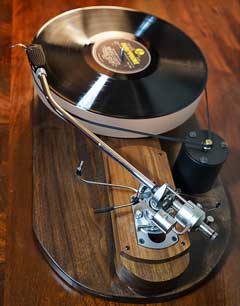 CLICK IMAGE
FOR CLOSE-UP
SPECIAL ORDER FOR SME3012 ARM BOARD.
ARM NOT SUPPLIED.
SUBTRACT $500.00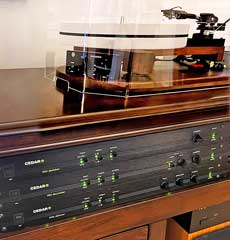 FITS
MOTHERS
STAMPERS

REK-O-KUTģ TROVATORE
FOR ARCHIVISTS? FOR AUDIOPHILES? FOR RECORD COLLECTORS?
NO, ALL OF THEM!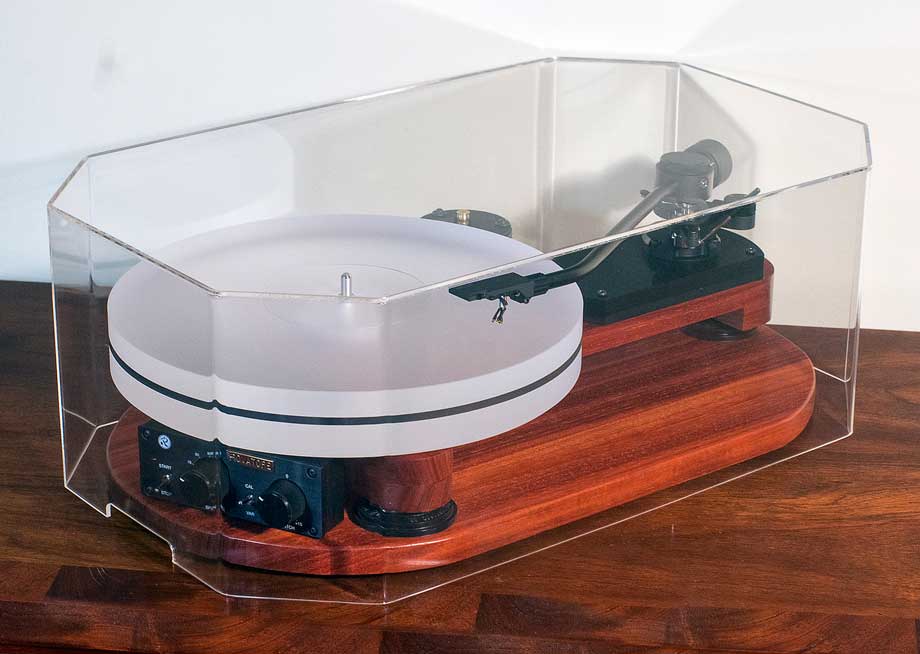 shown with Padauk or African Rosewood base ($360.00 special order) and optional dust cover
"Iím very happy with the Trovatore. Itís a great machine, can handle any disc I throw at it! Best...Iíve ever owned"
"...received the Trovatore and am very happy with it...to play my 78 collection as well as my...Lp's"
"I am VERY happy with the (Trovatore); it is solid and gives a terrific sound, so congratulations!"
"playing the first...LP...am already quite impressed by the richness in sound of the Trovatore"
"your TT is a WONDERFUL design Ė I LOVE the walnut touches"
"I like the Trovatore on top...Itís so beautiful why hide it away"
"I thought you should know that I am loving the Trovatore"
"The Trovatore with the DM500 sounds amazing"
"Everything looks and sounds great"
"...your turntable...is massively cool"
"Youíre not getting this back"
"the sound for 78s is great"
"Loviní the Trovatore!"
And from a happy customer: https://youtu.be/HGN_ZKXSdYA
Yet anther: https://www.youtube.com/watch?v=M-B-dHSh_nU
Form Fits Function
Sold direct, additional markup is removed. The TROVATORE, successor to our Rondine 3, is more robust and made with greater precision in every detail. It is an all-new design, loosely based on proven suspended chassis designs of the 1960's. It is more robust and made with greater precision in every detail. It is a no compromise design.
Recommended for both audiophile and/or vintage records, it is ideally suited to archivists, collectors, or audiophiles. The TROVATORE features 6 speeds: 33, 45, 76, 78, 80 and 90 rpm, and will accommodate any sized record up to 20 inches in diameter, including the common16 inch radio broadcast transcription. All this with a small footprint!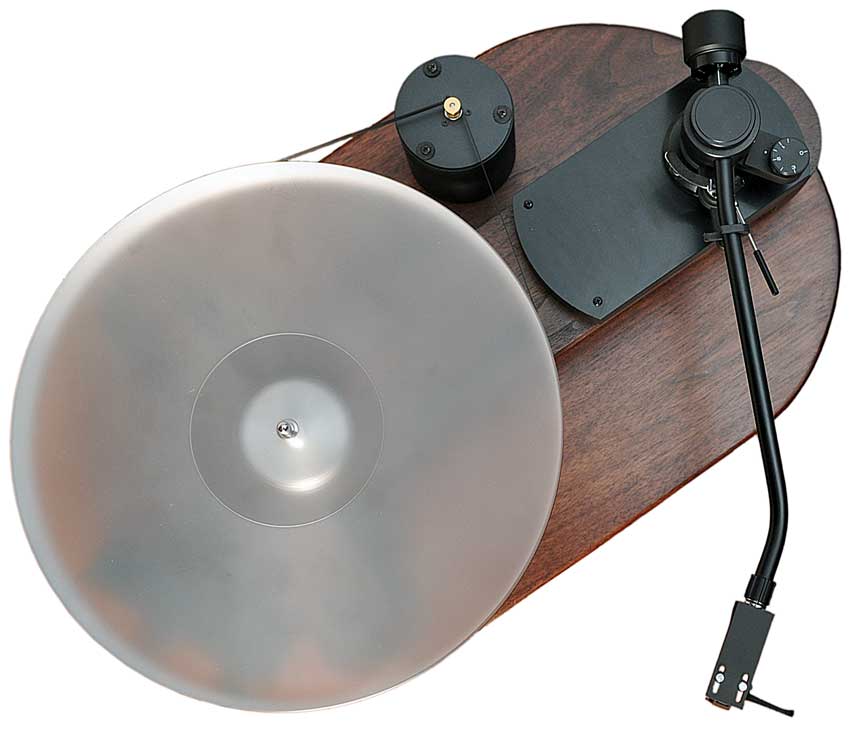 Its separate motor, further isolated by aircraft industry dampening components, massive 8 lb platter and precision spindle bearing results in extremely low noise. The motor is controlled by a sophisticated electronic controller to maintain speed under varying loads. Easy speed change is by a single knob. A +/- 15% pitch control can correct almost any speed problem. The arm height is adjustable for all phono pickups. Supplied with our Standard arm cable. For the Premium straight arm cable add $50.00

Every unit is hand built to exacting standards, and calibrated before packing. Employed in its construction are state of the art CAD design and precision ultrahigh tolerance CNC machining. The spindle is removable for correcting eccentric records. The acrylic platter is similar in composition to the actual disc played providing excellent dampening, a resultant neutral sound, and deep bass.
Its large diameter spindle bearing results in both low friction and low noise. Critical parts have been made by a supplier who makes high tolerance parts for nuclear reactors. The standard Rek-O-Kut S-260 MKII low-friction, 12 inch arm is much longer than conventional arms and provides more accurate tracking of any record. The entire playback mechanism is isolated by vibration absorbent pods. Vertical cut discs are playable with a separately purchased, special headshell with cartridge or with our new Re-Equalizer III.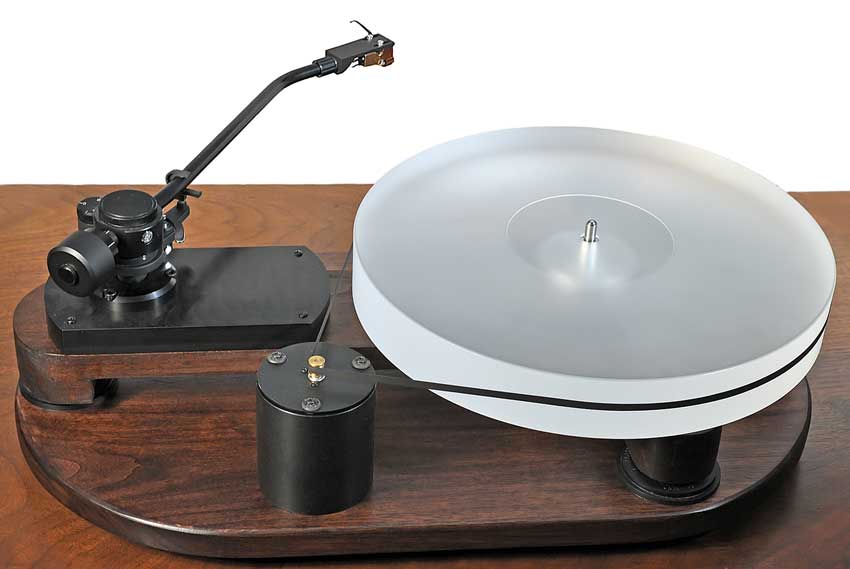 Its attractive base is made of hand-finished solid select American walnut.
The shown below with optional chrome arm.


Plays the very big discs like this Toscanini broadcast from 1938.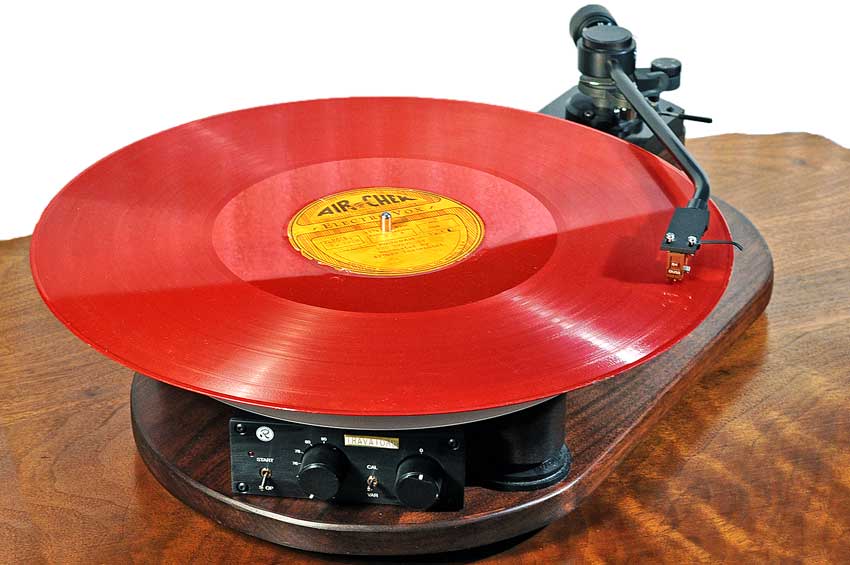 Phono pickup choices vary with your specific needs. It can get involved. So, phono cartridges and styli must be purchased separately.
The massive mat-less platter reveals all the bass within your records. It will unveil the deep tones that were missing in many of your lp records. On the other hand, your vintage records may have rumble built-in from the recording lathe or warps. Consider our rubber mat to minimize it.

MORE REK-O-KUT TURNTABLES